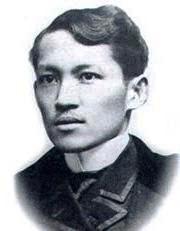 Order of the Knights of Rizal

Decree Banishing Rizal

Manila, 7 July 1892

Governor Eulogio Despujol

Governor Despujol's decree banishing Rizal to Dapitan gives the reasons for his action from the Spanish point of view. The publication of this decree precipitated the founding of the revolutionary society Katipunan by Andrés Bonifacio.

Whereas, after some years of voluntary expatriation during which he published various books and frequent proclamations or handbills of very doubtful hispanism which, though not openly anti-Catholic, were barefacedly anti-monastic and were introduced clandestinely in the Archipelago; a Spanish citizen, born in the Philippines, in a first letter dated months back in Hong Kong addressed to the Superior Authority, offered his cooperation for the better government and progress of the Philippines at the same time that his last book began to circulate, for which reason he did not receive a reply; and in a second letter in the month of May in which, recognizing the policy of generous attraction and of morality and justice, according to him, in this country, and perhaps encouraged by the clemency extended to several of his relatives formerly condemned to banishment, he announced his plan to return to this his native land so that he and his friends may dispose of their remaining property and go with their families to Borneo to establish a Filipino agricultural colony under British protection. The Spanish Consul in Hong Kong was authorized to answer this second letter orally that, as the Philippines lack laborers, it is a little bit unpatriotic to draw away from her some of them to cultivate foreign soil and therefore such a project could not be officially favored. However, he was informed that every Filipino could contribute to the country's prosperity within the national laws in any part of the Archipelago; Whereas, that Spanish citizen, a few days later, with the proper papers, arrived with his sister at Manila. On the same day he presented himself to the Superior authority at a time when it was not possible to grant him an audience. However, he succeeded to get an interview of three minutes during which he secured the pardon of his aged father condemned to banishment, that grace being extended to his three sisters in the following days during which he traveled freely through the different provinces without being molested by the agent of the government;

Whereas, a few hours after his arrival, the Superior Authority received an official report that in a cursory inspection of the luggage of the travelers from Hong Kong at the Customs there was found in one of the bundles belonging to the mentioned man a sheaf of printed leaflets with the title Pobres Frailes (Poor Friars) in which the patient and bountiful meekness of the Filipino people was satirized and the usual accusations were poured on the religious orders. This deed, despite its lack of delicacy and the disloyalty that it involved, (had that text been limited to what was said) could still have obtained the forgiveness of a paternal government in whose bosom the inexhaustible Castillian gene¬rosity could easily smother the voice of contempt at a slight sign of repentance;

Whereas, also his last book El Filibusterismo (continuation of Noli me tangere) is dedicated to the memory of the three traitors to the native land, condemned and executed after the Cavite happenings by virtue of competent authority and exalted to the rank of martyrs by him, besides making as his own in the epigraph on the title page of the book the doctrine that, in view of the defects and errors of the Spanish government, there was no other salvation for the Philippines but separation from the mother country;

Whereas, finally that besides the aforesaid offence against the friars in those leaflets found in his luggage, there was also an attempt to de-catholicize — which is equivalent to de-nationalize — this ever Spanish and as such ever Catholic Philippine land, mocking our sacrosanct religion and hurling the filthy mud of the most disgraceful calumny on the august face of our common Father, visible head of our Holy Mother Church, the Soveireign Pontiff, in short, our most beloved Pope Leo XIII to whose most excellent virtues and prudence even non-Catholic nations pay a tribute of veneration and respect;

That whereas with it, however hard it is to believe it, at last the more or less transparent veil has been withdrawn, the veil with which until now he has tried to disguise his real purpose, for now he no longer indulges in mere attacks on monasticism — that more or less casuistically is supposed to be compatible with Catholic belief in the Philippines — neither does he confine himself to insidious accusations against the traditional harmfulness and stupidity of Spanish colonial policy nor to the systematic abasement of national glories that pharisaically he endeavored to reconcile with a false love of the mother country, but it is now evident and it appears undeniably proven in the eyes of everyone that the double purpose that he pursues in his work and writings is no other than to tear out from the loyal bosoms of the Filipinos the treasure of our Holy Catholic Faith, the unbreakable bond of national integrity in this country;

Whereas, that accused of this, he adduced no other defense except a futile negative, appealing to the cowardly resort of throwing the blame for the apprehension of such leaflets on his own sister who has just been pardoned;

Whereas, that precisely in anticipation of such cases and in order to save from every danger the sacred ideals of Religion and Mother Country the Superior Authority of the Philippines is granted discretionary powers which he hoped he would never make use of;

In fulfillment of the high duties incumbent upon me as Governor General and Viceregal Protector and by virtue or the powers vested in me I have resolved to decree the following:

1. Mr. Jose Rizal will be banished to one of the islands in the South. His conduct on this occasion will be judged as it deserves by every patriotic and Catholic Filipino, by every righteous conscience, by every sensitive heart.

2. Henceforth, it is prohibited, if it had not been so previously, to introduce and circulate in the Archipelago all the works of the mentioned author as well as every publication or handbill in which directly or indirectly the Catholic religion or national unity is attacked.

3. A term of three days beginning with the date of publication of this decree, in the provinces of Manila, Bulacan, Cavite, Laguna, Pangasinan, Pampanga, and Tarlac, eight days in the rest of Luzon, and fifteen days on the remaining islands, is granted to persons who may have in their posses¬sion the referred books or publications to surrender them to the local authorities. After the expiration of that term, any one who may be found in possession of any copy of those works will be considered a discontented person and will be treated as such.

May the responsibility for these prescribed rules that a painful duty imposes upon me fall entirely upon those who with their injudicious purposes and ungrateful conduct end by obstructing the paternal designs of this General Government and impeding likewise the orderly course of Philip¬pine progress.

Manila, 7 July 1892

THE HARD FACTS

ABOUT RIZAL'S CONVERSION

by Fr. Marciano M. Guzman

The author, a direct descendant of Rizal's younger sister, Soledad, has written extensively on related issues.

From time to time, some individuals try to challenge the truth about Rizal's final conversion as well as his retraction of religious errors before his execution. 

These attempts to deny our national hero's conversion and retraction are made without conclusive and documented evidence.  They normally do not transcend the psychological arguments devised by the blatant disbelief and stubbornness of some members of masonic lodges. 

Typical of such reaction was a statement made in 1908 by a Venerable Master of the Grand Regional Lodge of the Philippines.  It was pronounced in a meeting called to counteract the effects of Wenceslao Retana's personal conviction about Rizal's retraction, expressed in the book Vida y escritos del Dr. Jose Rizal.  "If Rizal did retract," the high-ranking Filipino Mason said, "he might have done it through altruism and not for personal interest.  But still I have not believed and remain disbelieving in his retraction, notwithstanding so many things said about it, and in spite of the assurances of Jesuits and Retana... the idol of the Philippines has never changed his ideas, in a word, he has never retracted." 

A similar type of argument could be found in Rafael Palma's The Pride of the Malay Race.  "Rizal was a man of character," wrote Palma in his book, "and he had demonstrated it in many circumstances of his life.  He was not likely to yield his ideas because his former preceptors and teachers talked to him.  They did it in Dapitan and did not obtain any result.  Why would he renounce his religious ideas for a few hours more of life?" 

Those who wish to deny Rizal's conversion in the last hours of his life go against solid historical evidence. 

Facts of the Case

The most formidable proof is the document of Rizal's retraction of errors and profession of faith, duly signed and drawn in his own handwriting from beginning to end. 

J.M. Cavanna, CM, in his book Rizal and the Philippines of His Days, summarized the hard facts connected with this document.  Several eyewitnesses were present when Rizal wrote this holograph.  They included three Jesuit priests, four lieutenants of the army, three soldiers of the artillery corps, and a colonel of the Manila Garrison who acted as Judge Advocate in Rizal's trial. 

Moreover, on the day of the hero's execution, his retraction holograph was presented to and examined by the Archbishop of Manila, the Vicar General, the Secretary of the Chancery, the Provincial Superior and two priests of the Society of Jesus, the Fiscal of the Audiencia, one newspaper editorial staff, a layman administrator of a pious confraternity, and most probably other people in the Ateneo and in the Archbishop's residence where the document was brought. 

On the day of Rizal's death, the full text of the retraction document was published in four leading Manila papers of the widest circulation in the country.  On the following days, another Manila newspaper and three Madrid papers with direct correspondents in Manila, together with at least six other Madrid dailies, four Spanish magazines and one Portuguese periodical in Hong Kong published the text of the document with many details about how it was written and signed by the national hero.  One of these correspondents declared that "a sister of Dr. Jose Rizal gave him the news about the conversion and retraction of the glorious convict."  Besides, as a proof of his unconditional acceptance of the Catholic faith, Rizal, on his own initiative, signed a Catholic prayer-book with a long, detailed, and explicit profession of faith.  He did this after reciting publicly, on his knees before the altar, and in the presence of all the witnesses of his retraction, an act of faith followed by two other prayers of Christian hope and charity.  Four eyewitnesses corroborated this fact, and 3 qualified witnesses, 4 newspapers of Manila and Madrid at that time, and 4 historians and writers confirmed their testimony. 

It is on record that the national hero received the sacrament of Penance 4 times and received Holy Communion fervently during a Mass, before proceeding to Bagumbayan for the execution.  At Bagumbayan, moments before his death, in the presence of a "compact multitude which filled Luneta's esplanade," Rizal, renewing his contrition for sins already confessed and for whatever he might have forgotten, again asked for forgiveness, kissing the crucifix presented to him by the priest, and for the last time received sacramental absolution.

Click and shop here. It's easy, it's fast, it's safe !

Planning to buy a house, go shopping or want to travel?  Or, just listening to old sweet music, login to thesalvogroup.com
© 2011  www.thesalvogroup.com All Rights Reserved.

Except for names, reports, data, pictures, etc which are local in content, most of the articles, pictures and others herein are standard information provided by the Order of the Knights of Rizal,  National Headquarters, other chapters worldwide, contributors and friends as allowed.

This website is created as a gift to the Jersey Chapter of the Knights of Rizal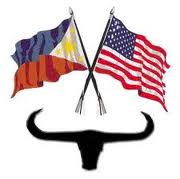 QUANZHOU CITY, China--

In the annals of the world's top ethnic Chinese entrepreneurs, immigrant tycoon Don Domingo Lamco (Chinese name: ''Cue Yi-Lam,'' also pronounced ''Ke Yi-Nan'' in Mandarin) of Laguna province, the Philippines will eventually rank high in importance due to the greatness of his direct male heir and Philippine national hero Dr. Jose Rizal.

Five Rizal descendants recently made a historic homecoming to the hero's ancestral village of Siongque (pronounced ''Zhang Guo'' in Mandarin) in Losan district, Jinjiang City, Fujian province, south China last April 2, just three days before the ancient Ching Ming Festival when Chinese people traditionally pay homage to their ancestors. Agence France Presse (AFP) said 10,000 people gave a grand welcome in Siongque. Many Filipino businessmen now propose the construction of a 1.2-hectare Rizal park and museum in Fujian as ''symbols of the enduring friendly relations between the Philippines and China.''

In May 1998, this writer had lunch at the home of Rizal's grandniece Asuncion Lopez-Rizal Bantug and I told her it was possible to trace the hero's Chinese roots. In February this year, this writer and businessman Manuel O. Chua successfully verified the roots of Rizal based on south China genealogical records and a 1913 book donated by the late Justice Roman Ozaeta (father of former PCIBank president Antonio Ozaeta) to Manila's National Library. Authored by American historian Prof. Austin Craig, the book ''Lineage, Life and Labors of Jose Rizal, Philippine Patriot'' gave the first Philippine verification of Rizal's Chinese roots in the chapter on ''Rizal's Chinese Ancestry.''

Domingo Lamco had specified Siongque in Manila church records as his home village near Chinchew or ''City of Spring.'' ''Siongque Village of Fujian province indeed exists near the historic city of Quanzhou, which is pronounced ''Chuanchow,'' meaning ''City of Spring.'' The rural areas of Jinjiang (now a city), Lamoa, Hui-Wa, Chio-Sai, An-Khue and others under Quanzhou are the ancestral places of 80 percent of the country's top Filipino entrepreneurs of Chinese descent.

Rizal's eminent ancestors

Siongque was the rural ''barrio'' where entrepreneur Domingo Lamco was born and educated in. He was the 19th generation of the first Cua who settled in Siongque. The Cua clan of south China and Asia trace their origins 3,000 years ago to patriarch Chua Siok-To in the Yellow River basin of central China, in that area now called Henan province. Duke Chua Siok-To was the fifth son of the political genius who founded the Chou Dynasty and his eldest brother later became the king. This era was before the rise of a unified China under first Emperor Chin Shih Huang-Ti. Descendants of Chua (also pronounced ''Tsai'' in Mandarin or ''Choy'' in Cantonese) include some of the world's richest billionaires according to Forbes magazine--Taiwanese Tsai Wan-Lin of Cathay Life Group and Indonesian 'Tobacco King' Rachman Halim (Chua To-Hing) of Gudang Garam Group. Another clan member was the late Philippine 'Sugar King' and philanthropist Antonio Roxas-Chua. Another heir of patriarch Chua Siok-To started the clan of Cua (pronounced ''Ke'' in Mandarin, also spelled as ''Qua'' or ''Koa,'' of which Domingo Lamco and Dr. Jose Rizal were direct male descendants).

Lamco was founder of the entrepreneurial Mercado clan in Laguna and the great-great-grandfather of Dr. Jose Rizal. From March 31 to April 7, this writer accompanied and acted as interpreter in south China to the five Rizal heirs--businessman Antonio ''Noni'' Lopez-Rizal Bantug Jr., Leandro Bantug Jr. (whose father Dinky owns a top furniture firm and the MBA basketball team Manila Metrostars), Raul Jose Rizal Tan, Ricardo Consunji III and Ditas O. Consunji. Noni's 78-year-old mother Asuncion is the granddaughter of Rizal's elder sister Narcisa and author of two important Rizal biographies.

Village of Lamco and Copra King

The five Rizal heirs were accompanied by 200 Cua-Chua clan members from the Philippines, Singapore, Hong Kong, Malaysia, Taiwan and China in the sentimental journey to the village of Domingo Lamco. The entire 5,000 population of Siongque Village and thousands others from nearby villages lined all streets for the grand welcome. There were nonstop firecracker blasts, the local school was closed, red banners filled the walls saying ''Welcome Home, heirs of Domingo Lamco and Jose Rizal from the Philippines,'' a thousand small children in red waved flower bouquets and ancient rites were held in them two village temples. It was a welcome befitting an emperor. 

Noni Bantug delivered a speech hoping that the memory of Rizal's Chinese heritage will strengthen Philippine-China relations. Stanford-educated Ricardo ''Bombit'' Consunji III (Chinese name: Cua Yeng-Liong), with Philbank director Francis Chua's help in drafting his speech, impressed the audience by speaking about his ''lolo'' Jose Rizal in fluent Mandarin. Rizal himself was fluent in the Chinese language and researched Chinese historical data referring to pre-colonial Philippines to debunk Spanish claims that the country had no early culture. 

Bicolano trader Melanio Cua Fernando said: ''Our village had never seen such a grand celebration, not since 1948 when Bicolano tycoon Qua Chee Gan, another son of this village, returned to Siongque to donate the local school.'' In the. pre-war era years to the pre-martial law 1970s, immigrant Qua Chee Gan was the ''rags-to-riches'' trader who became Philippine ''Copra King.'' Based in Tabaco, Albay, Qua vigorously pushed Philippine copra exports and was also a leading philanthropist. Qua was so respected for his ''shinyung'' or ''trustworthiness'' that company drafts with his signatures were then considered more valuable than cash by traders in the Bicol region and Quezon province. One of his agency managers based in Daet, Camarines Norte was the late Fernando S. Vinzons Sr., the future top Bicolano businessman and father of former BIR Commissioner Liwayway Vinzons Chato.

From merchant, mayors to martyr

Domingo Lamco was a fearless entrepreneur who not only ensured the survival of his descendants, but also their socio-political leadership as highly educated ilustrados. Lamco achieved business success despite cruel odds, since the Spaniards persecuted the Chinese and Chinese mestizos, required them to pay unfair higher taxes and even at times massacred them.

Persecutions toughened the Chinese traders, forcing them to become resilient and resourceful. Baptized in the Catholic church of Manila's Parian Chinese ghetto in June 1697 at age of 35, Domingo Lamco later moved to Bi?an, Laguna, prospered and became a Chinese community leader. To free his heirs from the Spanish regime's anti-Chinese racist policies, Lamco gave his clan the new surname ''Mercado'' (meaning ''market'' in Spanish) so that his heirs will not to forget their Chinese merchant roots.

Rizal's ancestors were survivors of the Spanish colonial regime's racism and despotism. Domingo Lamco wed Inez de la Roza,

daughter of the successful immigrant trader from Chuanchow named Agustin Chinco. Lamco's son Francisco Mercado and grandson Juan Mercado married Chinese mestizas and both served as distinguished mayors of Bi?an for a total of five terms.

Juan's wife Cirila Alejandra was the daughter of an immigrant trader and Domingo Lamco's baptismal godson Siong-co. By the time of Rizal's father, their branch of the wealthy clan moved to Calamba, built the first stone house in the whole town, owned the first piano, the first carriage, owned a flour mill, a dye factory, increased landholdings and sent their children to the best schools. Jose Rizal Mercado again had to change the family surname before entering Manila's Ateneo, to avoid Spanish persecution since his elder brother Paciano Mercado was close to the martyred Filipino priest, Jose Burgos. Rizal himself died a martyr in 1896 at age 35, becoming a hero whose powerful ideas and moral courage helped liberate the Filipino nation from Spanish oppression.

It is fitting that much of Asia now honor the immigrant trader Don Domingo Lamco of Laguna. His ''rags-to-riches'' career may not yet be as well-known as those of immigrant billionaires Li Ka-Shing of Hong Kong, Liem Sioe-Liong (Sudono Salim) of Indonesia, prewar ''Rubber King'' Tan Kah-Kee of Singapore, John Gokongwei Jr., Tan Yu or Henry Sy of the Philippines or even that of 19th century empire-builder Jose Cojuangco I of Tarlac, but Don Domingo Lamco's legacy of courage and excellence embodied by heir Dr. Jose Rizal had immeasurably enriched Philippine national life. 

April 26, 1999

from the Philippine Inquirer Internet Edition

Rizal's ''rags-to-riches'' ancestor from South China

By Wilson Y. Lee Flores

The man who saved the Noli

Munting Nayon News Magazine

By Renato Perdon

The man who helped publish the Noli Me Tangere was Maximo Viola, a patriot and physician. Viola was an active member of the Propaganda Movement in Madrid. Without his generous help, the Noli might never have seen print.

On 21 February 1887 at eleven thirty in the evening, Rizal wrote the last page of the novel. He completed the novel in Leipzig, 90 miles southwest of Berlin, Germany. Rizal was delighted to have completed his first novel but disappointed that his dream will end there. He had no funds with which to publish the manuscript. His brother Paciano has not sent his allowance. He was extremely disheartened, hungry and ill. Telling a friend about the situation, Rizal said: 'I did not believe that Noli Me Tangere would ever be published. I was in Berlin, weakened and discouraged from hunger and deprivation. I was in the point of throwing my work into the fire as a thing accursed and fit only to die...'

Photo of the Noli Me Tangere manuscript

His parents were Don Pedro Viola, a son of an affluent family, and Doña Isabel Sison, who came from an equally prominent family in Malabon, Rizal, now part of Metro Manila. Viola was the only son, and was brought up as an ilustrado.

He completed his elementary education in Bulacan, then went to Manila for his high school studies at the Colegio de San Juan de Letran. After taking his Bachelor of Arts degree at the same institution, Viola enrolled in the pre-medicine course at the University of Santo Tomas. Because of the discrimination against non-mestizo students, however, Viola was not happy at the university. Like Rizal and other middle-class youths who were dissatisfied with the conditions in the country, Viola sailed for Spain in 1882, the same year Rizal left the country.

In Spain, Viola entered the University of Barcelona and graduated with a degree in medicine in 1886. It was in Barcelona that Viola met Rizal. Their acquaintance soon developed into friendship. Both were active in the Propaganda Movement, whose main objective was to make the authorities in Spain realise the need for reform in the Philippines. Viola's attitude towards his native land was greatly influenced by Rizal, though he came from a patriotic family. Viola's father and uncles were pioneers in the struggle against the Spaniards in Bulacan.

While in Barcelona, Viola learned that Rizal was having difficulty with the Noli due to financial reasons. Rizal, as a matter of fact, had rewritten the novel and shortened it (one chapter was eliminated from the final form when it was printed). Viola sought Rizal and offered to help get the novel published. He gave Rizal P300 which financed the printing of the first 2,000 copies of the novel. In acknowledgment of Viola's help, Rizal gave him the galley proofs of the Noli as well as the pen he had used to write the manuscripts. The first copy which came off the press also went to Viola. Rizal wrote a dedication to Viola on one of the pages of the Book: 'To my dear friend, Maximo Viola, the first to read and appreciate my work.'

After the Noli was published, Rizal invited Viola to accompany him on a tour of Europe. At the time, Rizal was in a position to travel, since his brother Paciano had just sent him P1,000. Rizal used P300 of the amount to repay Viola. Then two were inseparable during the tour. Among the places the two friends visited were Potsdan, Munich, Dresden, Leitmeritz (Bohemia), Vienna, Laussane and Geneva. While on tour, they visited Professor Ferdinand Blumentritt, the Austrian friend of Rizal who lived in Leitmeritz.

After taking a rest at the hotel, the duo proceeded to the Blumentritt house where a sumptuous banquet was waiting.

For four days, Rizal and Viola could not believe on what were served them during the banquet and following dinners they were served in the middle of Bohemian Leitmeritz: adobo, lechon, lumpia, pancit, kare-kare and paella. Every morning, Professor Blumentritt appeared at the hotel to discuss the schedule for the day and took his friends to the museum, to places of interests in the city and introduced them to prominent citizens of the city. Every night, the two friends would be taken back to their host's house to dine with the whole Blumentritt family.

Rizal and Viola's visit in Leitmeritz made them a sort of celebrities as seen in the Leitmerits Newspaper which published their arrival and departure: 'Today, two gentlemen from the Philippines, Dr. Jose Rizal and Maximo Viola, arrived for a visit to Professor Blumentritt. Both belong to the Tagalog branch of the Malayan race, and might be the first ones among their people to step on Leitmeritz soil. Under the able supervision of Professor Blumentritt and naturalist Professor Robert Klutschak, they saw places of interest in our city and signed their names in the memorial book of the city after they had been introduced to Mayor Gebhardt.

'On Saturday evening, the gentlemen attended a board meeting of the Leitmeritz Mountaineering Club. The chairman welcomed the guests who came from afar. Mr. Rizal, who is not only an excellent poet but also an artist, responded in a speech which was as witty as it was thoughtful. It was received with approval by the audience. The two departed from here for Prague on Tuesday from where they will proceed to Switzerland through Vienna; there the two will go their separate ways: Don Maximo Viola will travel to Spain; Don Jose Rizal, who has been staying for 15 months on German soil, Heidelberg, Leipzig and Berlin, the capital city of the German Empire, where he was designated a member of the Anthropological Society there, will return via Naples, Suez and Singapore to his beautiful motherland.' During the tour, Rizal served as interpreter, since his friend Viola was unfamiliar with the languages of the countries they visited. The two parted ways in Geneva: Viola returned to Barcelona and Rizal went to Italy.

Much later, Viola returned to the Philippines to practice his profession. However, he had difficulty adjusting to the situation in the colony. All Filipinos who had studied abroad were put under surveillance by the government. The atmosphere was tense and oppressive. A few years after he returned, Viola married Juana Roura of San Miguel, Bulacan. The marriage was a happy one and the couple was blessed with five children, two of whom unfortunately died in infancy.

In the meantime, Rizal had returned to the Philippines. In June 1892, Rizal invited Viola to Manila. He accepted and visited Rizal at the Oriental Hotel in Binondo. When Viola returned to Bulacan, he discovered that his house had been searched by Spanish authorities. He later learned that after his visit, Rizal was arrested and taken to Fort Santiago. Rizal was sentenced to exile in Dapitan in July.

When the Philippine revolution broke out, Viola extended a great deal of help to the Katipunan. He supported the revolution and treated the wounded and sick revolutionists. During the Filipino-American War, Viola was arrested and confined at the Malate Military prison. Later he was transferred to the barracks of Olongapo, where he was held as a political prisoner for about a year. While in Olongapo, Viola continued to practice his profession, thus helping his sick countrymen, since the American doctors were unfamiliar with tropical diseases. His assistance given to Dr. Fresnell resulted to his freedom.

Viola also helped in the attempts to alleviate agrarian problems in Bulacan. When the Manila railway line was extended to Cabanatuan, the railroad office proposed that certain areas in San Miguel, Bulacan, be expropriated to accommodate the tracks. Viola led the opposition to the expropriation of the lands without proper compensation. La Liga de Propietarios, an organisation of rice-land owners, became powerful during Viola's term as president. He championed the cause of the people against the politicians who exploited the tenants for their votes. He instituted proceedings against some politicians in the Court of First Instance in Malolos, Bulacan.

He also served as municipal councillor of his town for a time. He wrote in Spanish the memoirs of his friendship and travel with Rizal in 1913. The man who saved the Noli died of cancer in San Miguel, Bulacan, on 2 September 1933 at the age of 76.

-  Photos from National Historical Commission of the Philippines.

'I did not believe that the Noli Me Tangere would ever be published. I was in Berlin, weakened and discouraged from hunger and deprivation. I was on the point of throwing my work into the fire as a thing accursed and fit only to die.' – Rizal

Maximo Viola, the man who financed the Noli me Tangere publicationThe novel which brought fame and death to Jose Rizal and resulted to the awakening of the Filipinos might not have been published without the help of a man who has been relegated to obscurity, a mere footnote to history.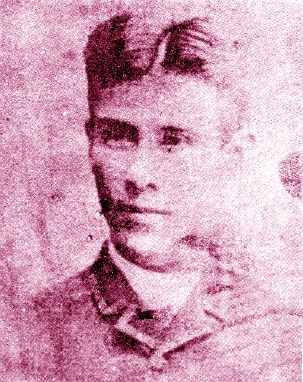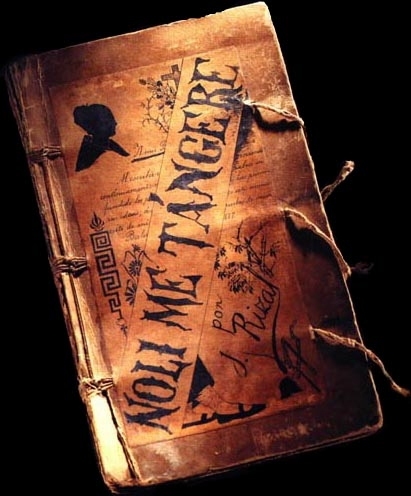 Then came the good news. His good friend Maximo Viola, a scion of a Bulacan wealthy family was visiting Berlin to see him. Maximo Viola was born on 17 October 1857 in barrio Sta. Rita, San Miguel, Bulacan.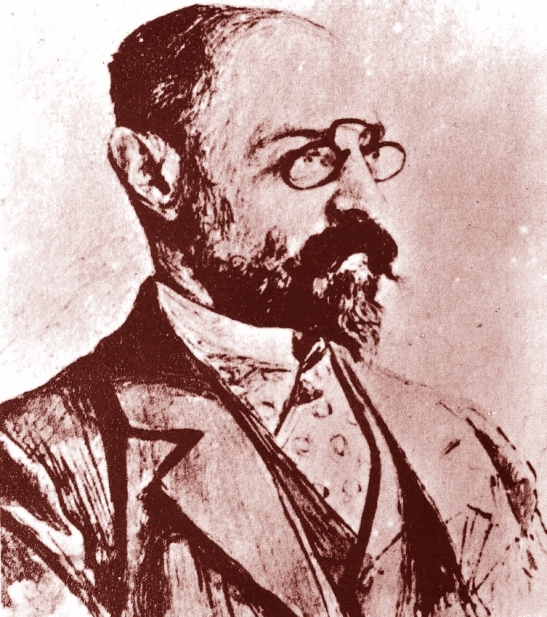 On 13 May 1887, at half past one in the afternoon, Rizal and Viola arrived in Leitmeritz via Dresden with the whole Blumentritt family at the train station to welcome the two Filipinos. The visitors stayed Room No. 12 at Hotel Krebs, the most elegant hotel in town.

Prof. Ferdinand Blumentritt, Rizal's German friend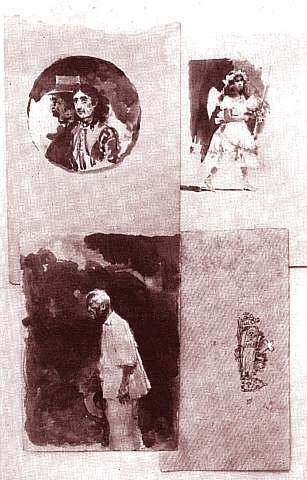 Juan Luna illustrations of various characters in the Noli me Tangere like Doña Victorina, Maria Clara, and Cabesang Tales.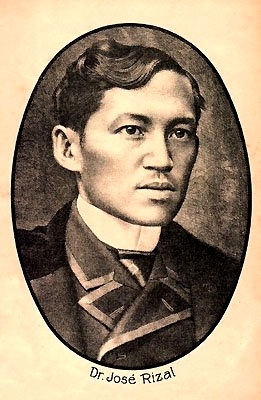 Jose Rizal celebrates his 150th birth anniversary in June 2011.

Viola's life was certainly an active one. Aside from his numerous civic activities, he designed and built furniture as a hobby and winning honours for his designs at the Exhibition in Manila in the 1920s.

Cont......

THE HARD FACTS

ABOUT RIZAL'S CONVERSION

The last absolution he received was recorded in an official document of the government.  His previous four confessions in his prison cell were certified by 5 eyewitnesses, 10 qualified witnesses, 7 newspapers of Manila, Madrid and Hong Kong at that time, and 12 historians and writers including Aglipayan bishops, Masons and anti-clericals.

Moreover, Rizal's conversion is highlighted by his Catholic marriage with Josephine Bracken, solemnized before the altar by a priest with sacred vestments, pronouncing the sacramental blessing according to the Roman Ritual.  This solemn canonical marriage, which could not have taken place without Rizal's previous conversion, was witnessed and attested to by many people. 

Furthermore, the conversion of the national hero is supported by the many acts of Catholic piety—such as kneeling before the altar, praying the Rosary, putting on the blue scapular of the Immaculate Conception—which he spontaneously and publicly performed during his last hours.

Rizal's death was certainly not that of a rationalist and free-thinker.  "Sectarian interests," J.M. Cavanna, CM, aptly commented, "have vainly wasted ink and paper in useless quibbles and cavils to deny the undeniable, or at least to cast doubts on the document of Rizal's retraction which is the lasting monument of his unfading glory." 

What Caused His Conversion

Rizal's Jesuit friends were not optimistic about the hero's change of attitude regarding his religious ideas by noontime of December 29, 1896, the day before his execution.  He was adamant about his religious beliefs and did not want to abjure Masonry. 

Towards mid-afternoon, Fr. Vicente Balaguer, the Jesuit missionary who dealt with Rizal in Dapitan, had a serious discussion with the latter in his prison cell about religious matters.  During their conversation, the priest frankly told him that unless he renounced his errors, he would surely be condemned in hell.  Rizal finally gave his priest friend a faint glimmer of hope.  He promised that he would sincerely pray to God for the gift of faith. 

Close to 7 p.m., Rizal asked Fr. Jose Vilaclara, SJ, his former professor of Physics at the Ateneo, who had arrived less than an hour earlier, to hear his confession.  He was told that he had to make a retraction of his religious errors first, and that a retraction formula was being sent to him from the Archbishop's residence. 

The hero eagerly awaited the arrival of the retraction document.  It came at 10:00 p.m.  Fr. Balaguer sat down with Rizal at the writing table and read to him the long formula prepared by the Archbishop.  After hearing the first paragraphs, Rizal did not want to sign it. 

He told Fr. Balaguer: "Father, do not proceed.  That style is different from mine.  I will not sign that, because it should be understood that I am writing it myself." 

Fr. Balaguer then produced the brief formula written by Fr. Pio Pi, SJ, Superior of the Jesuits in the Philippines, which the Archbishop had earlier deemed adequate.  After listening to the first paragraph, Rizal signified his acceptance of it, since its style was simple, like his own writing style.  While Fr. Balaguer read out the formula, Rizal proceeded to write it in his own handwriting, making at times some observation or adding some phrase.  Thus we have a clear, undeniable proof of Rizal's conversion. 

What caused this radical change in the soul of the national hero?  Was it primarily brought about by the way his Jesuit mentors and friends "directed the attack" to the sentiment, and not to reason, as Wenceslao Retana, the well-known Rizalist, charged?  Did he, during those last hours, act under suggestion, influenced by "a series of phenomena" or "abnormal circumstances?"  Was his conversion, in Retana's description, "a romantic concession of the poet," and not a "meditated concession of the philosopher?"

It is true that the Jesuits tried to appeal to Rizal's feelings and sentiments in their effort to bring him back to the Catholic faith.  Thus, in an early morning visit on December 29, Fr. Luis Viza brought him the little statue of the Sacred Heart of Jesus carved by Rizal when he was still a student at the Ateneo.  Rizal took that image, kissed it, and placed it on his table. 

Moreover, as we have earlier seen, during their discussion, Fr. Balaguer warned him that if he persisted in his errors, he would be condemned in hell.  He also told him that his Jesuit friends would give their lives if by doing so they could attain the salvation of his soul. 

However, we will not reflect the entire truth if we fail to consider the long conversation Fr. Balaguer had with Rizal about religious matters.  Arguments, objections and refutations, with their strict appeal to reason and logic, were brought up during their discussion, as disclosed by Fr. Balaguer himself in his account. 

In spite of all these, we still cannot rightfully say that Rizal owed his conversion to the influence of those good priests who were his former professors and friends, the sight of the image of the Sacred Heart that brought so many memories of the happy years of his boyhood, and the lively religious discussion he had with Fr. Balaguer.  Neither can we truthfully say that his conversion was brought about by the special circumstances he was in, heightened by his imminent death. 

God's Grace

No external circumstance, no matter how special or extraordinary it may be, can cause a person's conversion.  Commenting on Retana's allegation, J.M. Cavanna, CM, clearly explained this basic point. 

"What happens after some event," he said, "is not always due to that event.  History proves that no amount of exterior circumstances can determine necessarily a conversion; and on the contrary, conversions may take place in the absence of the most powerful exterior stimuli and incentives." 

Of course, God can and does make use of human instruments and external circumstances to produce a conversion.  Nevertheless, we have to affirm that a conversion is the exclusive work of God's interior graces. 

In Rizal's case, we should not underestimate the supernatural efficacy of the prayers and penances offered by unidentified and unacknowledged members of religious communities to whom the Archbishop of Manila appealed in a circular, in his ardent zeal for Rizal's conversion.  With a few notable exceptions, our history books prefer to keep silent about such events. 

If you like what you see in our website, please share and tell your friends about us.

Order of the Knights of Rizal