Click and shop here. It's easy, it's fast, it's safe !

Planning to buy a house, go shopping or want to travel?  Or, just listening to old sweet music, login to thesalvogroup.com
© 2011  www.thesalvogroup.com All Rights Reserved.

Except for names, reports, data, pictures, etc which are local in content, most of the articles, pictures and others herein are standard information provided by the Order of the Knights of Rizal,  National Headquarters, other chapters worldwide, contributors and friends as allowed.

This website is created as a gift to the Jersey Chapter of the Knights of Rizal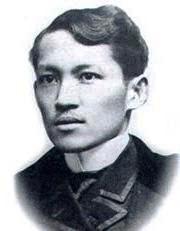 Order of the Knights of Rizal


Order of the Knights of Rizal

New Jersey Chapter Events & Activities

Part One - 2010 - 2012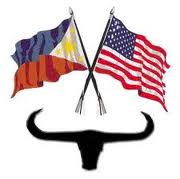 NJCNEWS

Contributions  and extracts from friendly newspapers, sites and individuals

The New Jersey Chapter of the Knights of Rizal held their annual event on Friday, May 21, 2010 at the Sheraton Hotel in Newark. This event honors Jose Rizal the national hero of the Philippines.

Hudson County Sheriff Juan M. Perez inducted as a "Knight of Rizal"

Hudson Reporter

Jan 31, 2010

Hudson County Sheriff Juan M. Perez was proudly inducted as a "Knight of Rizal" at a recent ceremony conducted by the KOR New Jersey Chapter and Ladies for Rizal.

Dr. Jose Rizal is the national hero of the Philippines and pride of the Malay race, who courageously gave up his life at a very young age for the cause of liberty. Because of his great love for his country and its people his works and ideals endured and gave the Filipinos during his time a perfect start to build upon the foundation to fight for the freedom that was taken away from them and which was denied for over three hundred years.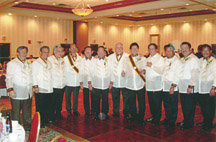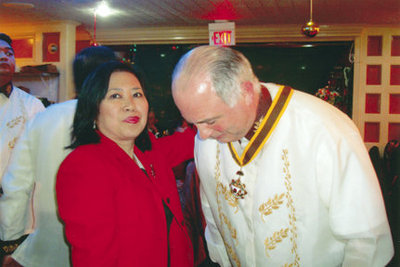 Photo: Maria Lourdes (Didi) conferring the medal of Knighthood of Rizal upon Hudson County Sheriff Juan M. Perez at knighting ceremony

Photo: Local members of the Knights of Rizal with Hudson County Sheriff Juan M. Perez who is a proud member of the organization, 7th from left.

Photo by Robert Knapp, Hudson County Sheriff's Office.

Hudson Reporter

July 29, 2010 |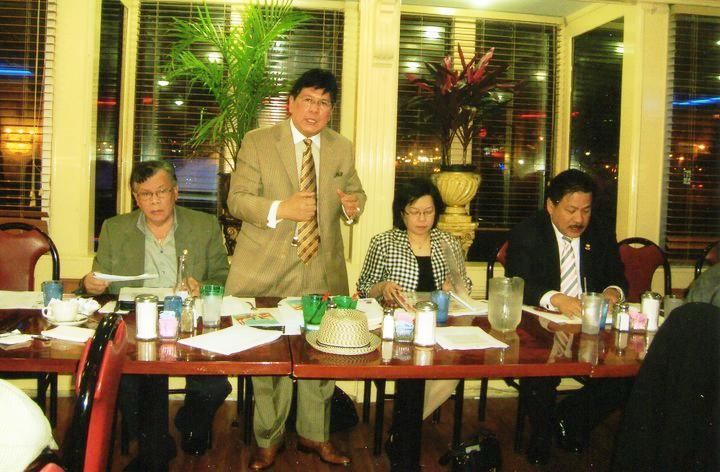 At the April 29th, 2011 chapter general monthly meeting with Deputy Consul General Melita Sta. Maria Thomeczek of NY Consulate - a career diplomat, as guest speaker. oza.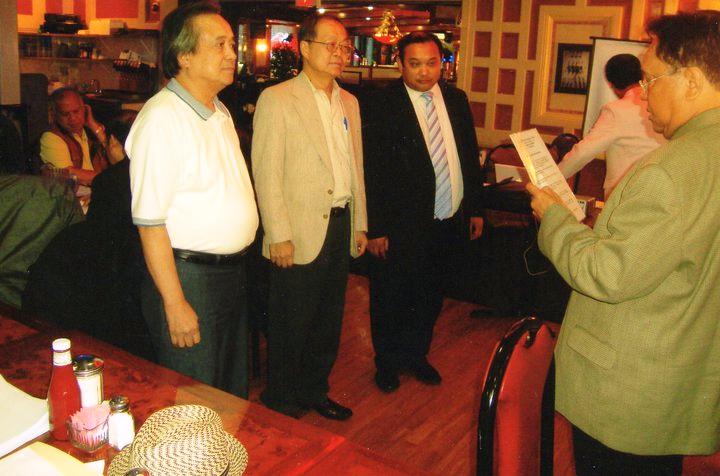 Sworn in as new members are Caloy Sinnung, Ruben Bagtas,.Rolando Lavarro and Butrch Los Banos (separate picture) - 4292011

Emmanuel Dapidran Pacquiao, born December 17, 1978, also known as Manny Pacquiao, is a Filipino professional boxer and politician. He is an eight-division world champion, the first boxer in history to win ten world titles, the first to win in eight weight divisions,[4] and the first to win the lineal championship in four different weight classes. He was named "Fighter of the Decade" for the 2000s by the Boxing Writers Association of America (BWAA). He is also a three-time The Ring and BWAA "Fighter of the Year", winning the award in 2006, 2008, and 2009.

Currently, Pacquiao is the WBC Super Welterweight World Champion and WBO Welterweight World Champion (Super Champion). He is also currently rated as the "number one" pound-for-pound best boxer in the world by most sporting news and boxing websites, including The Ring, BoxRec.com, Sports Illustrated, ESPN, NBC Sports, Yahoo! Sports, Sporting Life and About.com.

Aside from boxing, Pacquiao has participated in acting, music recording, and politics. In May 2010, Pacquiao was elected to the House of Representatives in the 15th Congress of the Philippines, representing the province of Sarangani. He is the only active boxer to become a congressman in the Philippines.

(Information courtesy of Wikipedia)

Congratulations Brother Knight -

Sir Manny Pacquiao, Our Champion!

Sir Manny is an active member of Dapitan Chapter.  the greatest reigning boxer in the world was initiated into the fraternity last year. It was a big day for the chapter.  That day was a very memorable one not only because of Manny's membership,  but it was also the  unveiling of a group of statues depicting Dr. Jose Rizal's arrival on the Shore of Mindanao to begin his exile in July of 1892.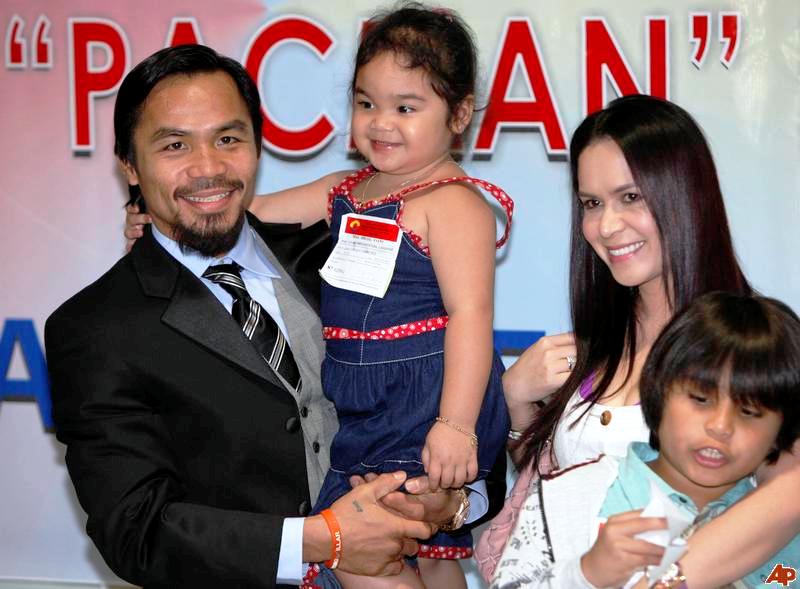 Sir Manny "Pacman" Pacquiao returning to the Philippines with wife JInkee and two of his children - Jimuel and Princess.

Manny "Pacman" Pacquiao won a lopsided 12-round decision over challenger Sugar Shane Mosley on Saturday night, May 7, 2011, retaining his WBO welterweight title with his 14th consecutive victory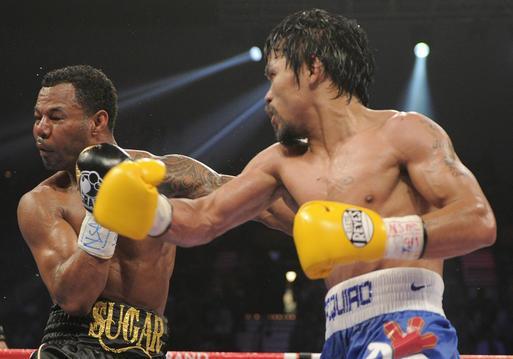 Greetings from the officers and members of New Jersey Chapter of the Knights of Rizal.

(Picture courtesy of The Hindu Sports News....)

New Jersey Chapter Prepares For

Dr. Jose Rizal's 150th Birthday

The Jersey Chapter of the Knights of Rizal, headed by the energetic Francis Sison, has started preparing for the 150th birth anniversary of national hero Dr. Jose Rizal. A doctor and writer, he was born on June 19, 1861 in Calamba, Laguna. He was executed by firing squad on December 30, 1896 after he was accused of rebellion, sedition, and forming an illegal association.

The following is the tentative schedule of activites in Jersey City:

Saturday, June 18

10:30am

Flag Raising & Wreath Laying

Plaza Rizal, Christopher Columbus Drive

Jersey City, NJ

12:00PM

Program & Knighting of New Members

Jersey City Hall Council Chamber

Grove Street, Jersey City

Lunch will be served.

You may also visit our Facebook page.

Dr. Jose P. Rizal 150th Birth Anniversary

Filipino Express

16 May 2011

by Ted Reyes

NJ General Assembly honors Filipino Express publisher

for leadership and community service

In an Assembly Resolution last Monday, the State Assembly, in observance of Asian-American Pacific Islander Heritage Month, said that Mr. Gajilan's "depth of knowledge and the breadth of his experience have immeasurably enhanced the success and acclaim of this enterprise." Furthermore, the resolution stated that Mr. Gajilan "established a model to emulate and set a standard of excellence toward which others might strive."

Mr. Gajilan founded the Filipino Express in 1986 and since then it  has become the most trusted Filipino-American community newspaper. In January 2009, it was the only Asian-American newspaper selected by the Senate Press Gallery to cover the historic presidential inauguration of Barack Obama. It has also covered big mainstream events such as the International Emmy Awards, and the Tribeca Film Festival.

Mr. Gajilan is also an active leader of the community being an esteemed member of the order of the Knights of Rizal and other civic organizations.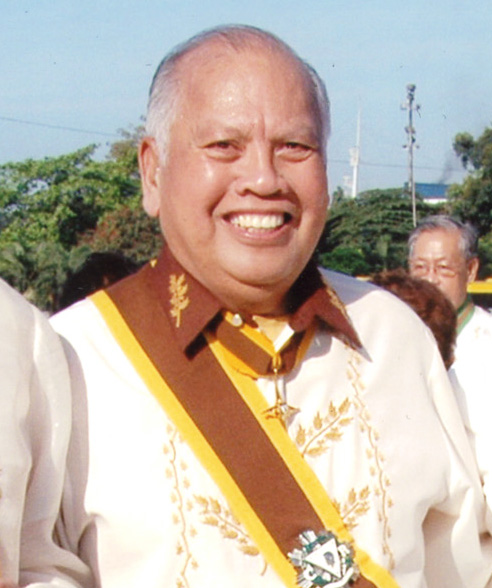 JERSEY CITY– The General Assembly of the State of New Jersey, headed by Assemblyman Chivukula,  honored Filipino Express publisher Lito Gajilan Jr. for his leadership and service to the Asian-American community in his capacity as proprietor and publisher of the esteemed newspaper.

KGOR LITO  GAJILAN

Area Commander


Biggest Meeting Attendance Ever

The monthly general membership meeting held May 20 2011 at the Jersey City Diners in Jersey City was attended by 40 active members and several other guests.

"This is surprisingly the biggest number of members attending in any of our previous meetings" the Chapter Commander said. "Our hard work is paying off. We are more inspired to do more for the honor and recognition not only of our chapter but of us all"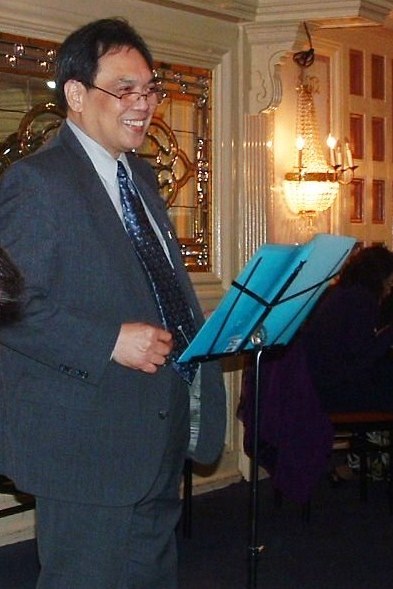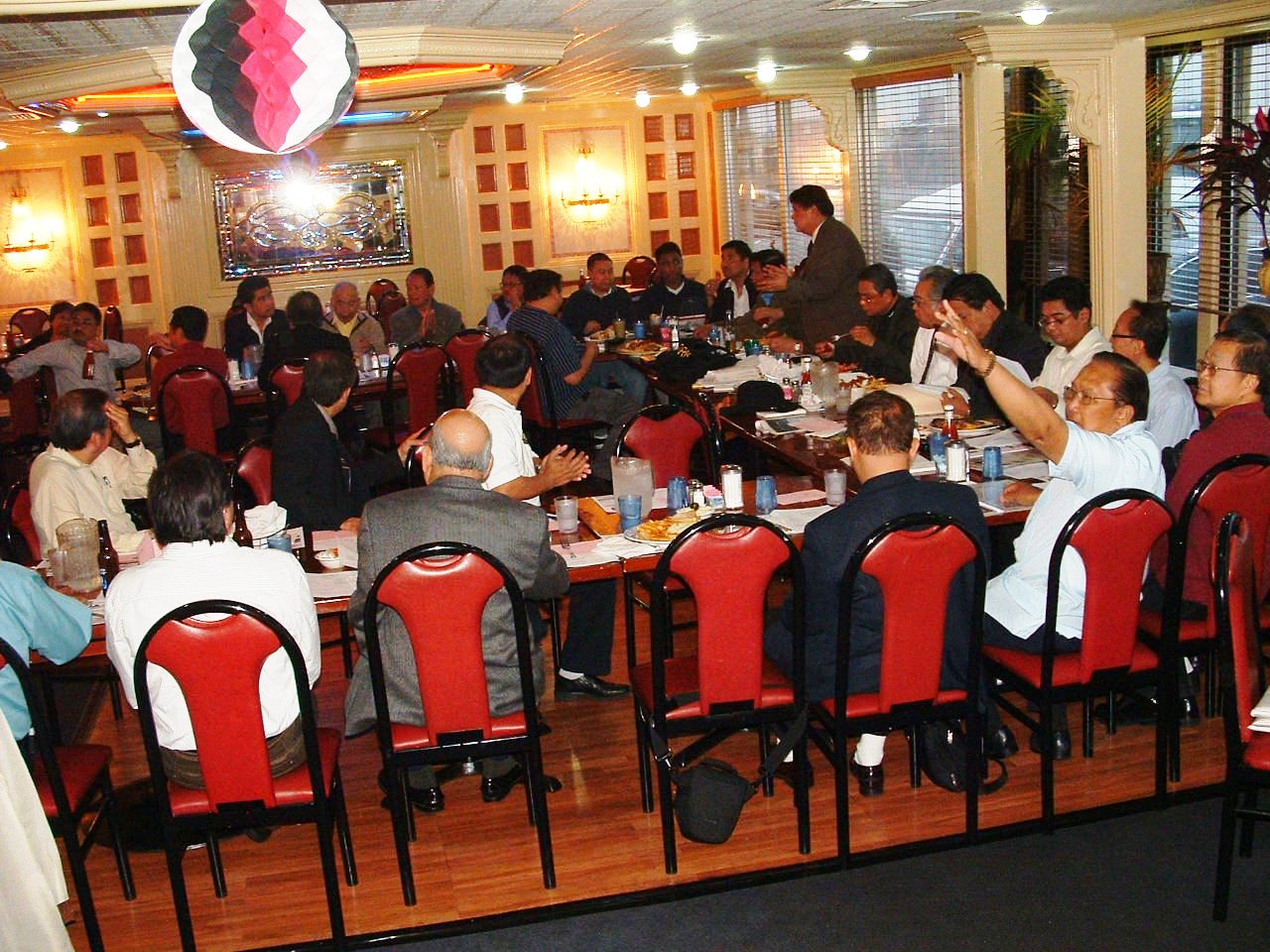 Fiorello Salvo, a Knight and an active broadcast Journalist for more than 4 decades was tasked to speak on the subject "Effective Communication".

The 30 minute lecture was received with impressive and enthusiastic response from the audience. Fiorello was humbled by the warm applause and praises from fellow knights and guests.

His highly energized presentation inspired fellow Knight Carlos Sinnung, a veteran community leader, and invited him to speak on a similar subject before a group of students and community leaders in Passaic sometime next month.

Steve Fulop, a city councilman of Jersey City was the guest speaker. He was also sworn in as a new Knight later in the program. He said he is honored  to be a member of such a prestigious organization.

The members are grateful to the movers of the club.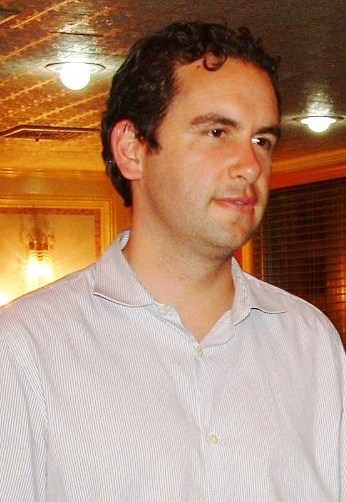 If you like what you see in our website, please share and tell your friends about us.