Click and shop here. It's easy, it's fast, it's safe !

Planning to buy a house, go shopping or want to travel?  Or, just listening to old sweet music, login to thesalvogroup.com
© 2011  www.thesalvogroup.com All Rights Reserved.

Except for names, reports, data, pictures, etc which are local in content, most of the articles, pictures and others herein are standard information provided by the Order of the Knights of Rizal,  National Headquarters, other chapters worldwide, contributors and friends as allowed.

This website is created as a gift to the Jersey Chapter of the Knights of Rizal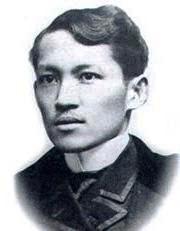 Order of the Knights of Rizal


Order of the Knights of Rizal

New Jersey Chapter Events & Activities

Part Three - 2012 - 2014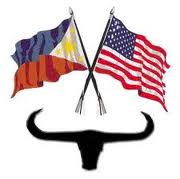 NJCNEWS

Contributions  and extracts from friendly newspapers, sites and individuals

KOR New Jersey Chapter Heads Parade

114th Commemoration of Philippine Independence in New York City


For more information about the yearly independence day celebration in New York, visit the official website of the Philippine Independence Day Organizing Council at
http://www.pidci.org/home/
New Jersey Chapter Wins "El Amor Patria International Excellence Award"

- of the Rizal Sesquicentennial Challenge

More photos at members' Facebook.

Jersey City celebrates the 150th birthday of Philippine National Hero Dr. Jose P. Rizal.

- (Reprint from NJ.Com, Jersey City) -

The polymath and patriot who fought for Filipino rights during the Spanish colonial era was honored at Rizal Park where Jersey City Mayor Jerremiah Healy and Councilmen Steven Fulop and Peter Brennan were knighted into the Order of the Knights of Rizal.

At the event, a wreath was laid in honor of Rizal, whose actual birthday is today, June 19.

Also, members of the Filipino community hosted a special birthday party for Rizal at City Hall, complete with traditional Filipino cuisine. They also staged a mock trial where Rizal was convicted of inciting revolution and sentenced to be executed.

(Richard J. McCormack/The Jersey Journal)

If you like what you see in our website, please share and tell your friends about us

The Knights of Rizal-New Jersey Chapter, won 2nd Place in the "El Amor Patria International Excellence Award" of the Rizal Sesquicentennial Challenge.

Memorandum No. 66 also indicated that the Area Commanders and the Deputy Commanders who helped and provided assistance in gathering the necessary documents submitted by the Chapters will also be named as Crisostomo Ibarra Fellows.

The Chapter's names and the respective Chapter Commanders will also be listed at the Knights of Rizal Hall of Honor.

Sir Eddie Limon, KGOR, Regional Commander for USA, who broke the news extends his "personal congratulations to the officers and members of the New Jersey Chapter, most especially its chapter commander, a Job Well Done! In the military, it's a BZ (Bravo Zulu)."

The USA Regional Council won Two (2) out of five (5), 40% of Rizal Challenge. These awards will be presented at the 4th USA Regional Assembly in Hawaii by the Supreme Council. Limon also expressed his "sincere thanks and appreciation to all the chapters that participated in the Rizal Challenge.

New Set of Officers At Supreme Council Elected

In an E-mail sent by the Deputy Supreme Pursuivant, Sir Eddie Limon, he shared the following information:

The following is an excerpt from the Facebook Page of the Knights of Rizal which I copied to share with everyone. I have not received the official memorandum/announcement from IHQ but I thought I'd share this with everyone in our regional council

Sir Reghis M. Romero II, KGCR

- Supreme Commander

Sir Jeremias C. Singson, KGOR

- Deputy Supreme Commander

Sir Danilo Concepcion, KCR 

- Supreme Chancellor

Sir Avelino V. Torres, KGOR

- Supreme Pursuivant

Sir Diosdado D. Santos, KGOR

- Supreme Exchequer

Sir Reynaldo B. Malig, KGOR

- Supreme Auditor

Sir Rene Elias B. Lopez, KGOR

- Supreme Archivist

Sir Eddie Limon, KGOR

- Deputy Supreme Pursuivant

Sir Carlos Arnaldo, KGOR

- Deputy Supreme Exchequer

Fraternally yours,

Signed:

SIR PABLO S. TRILLANA III, KGCR

Supreme Commander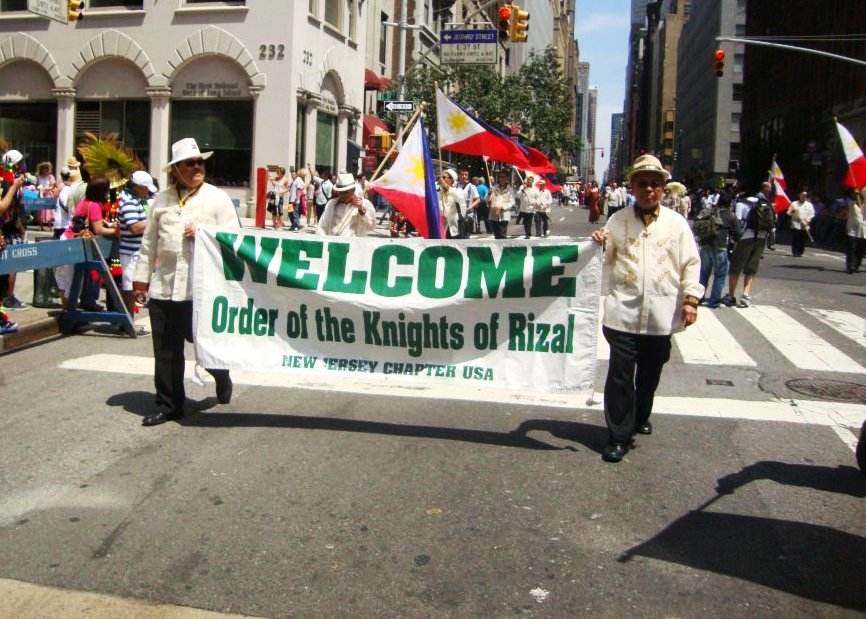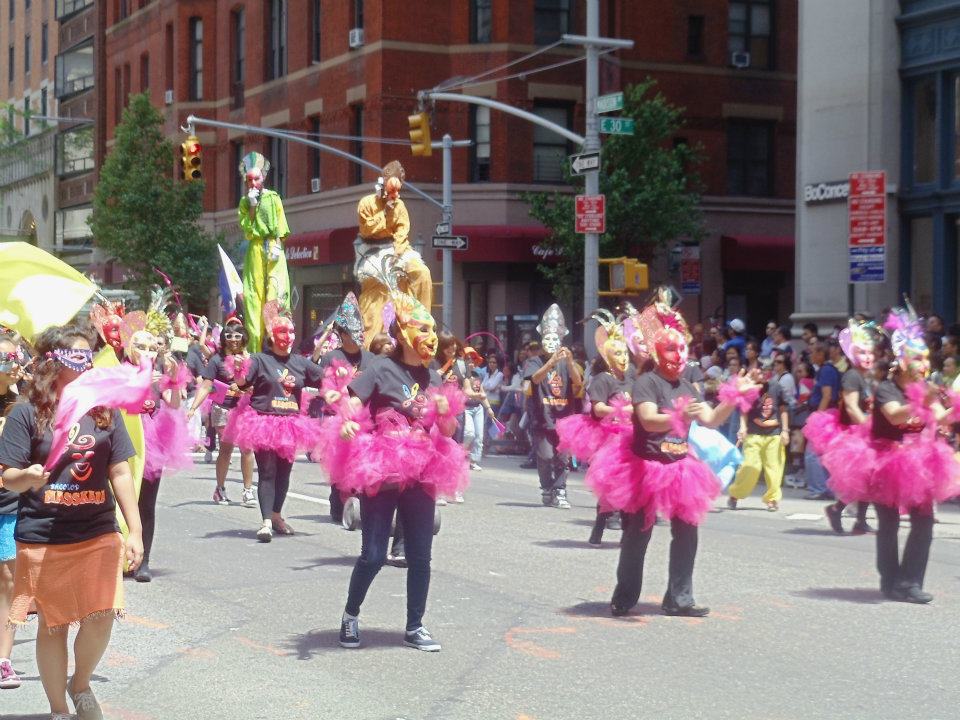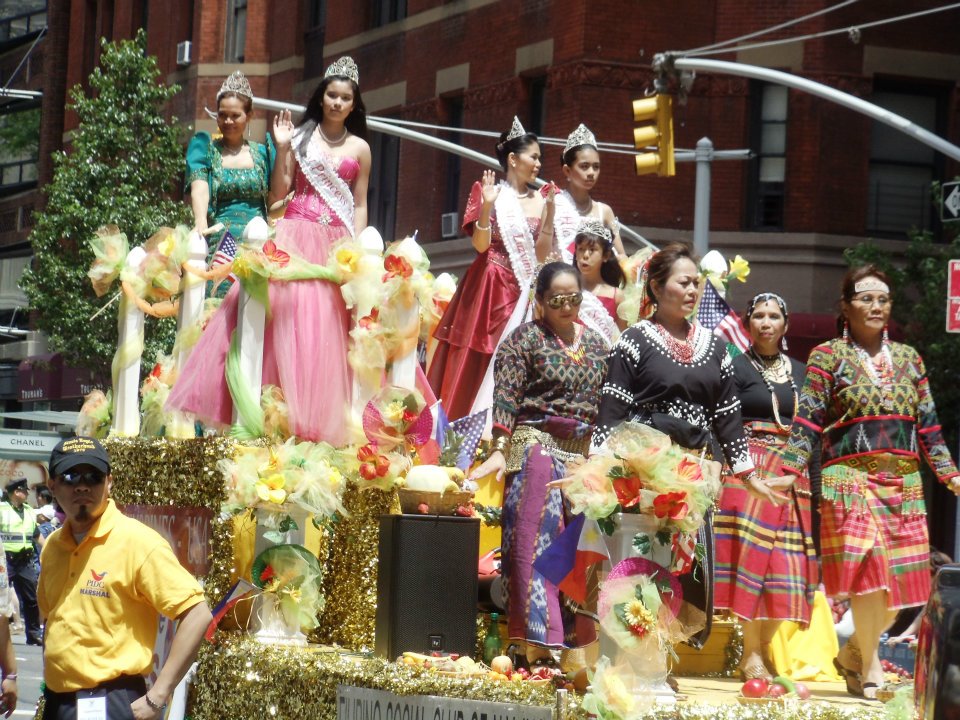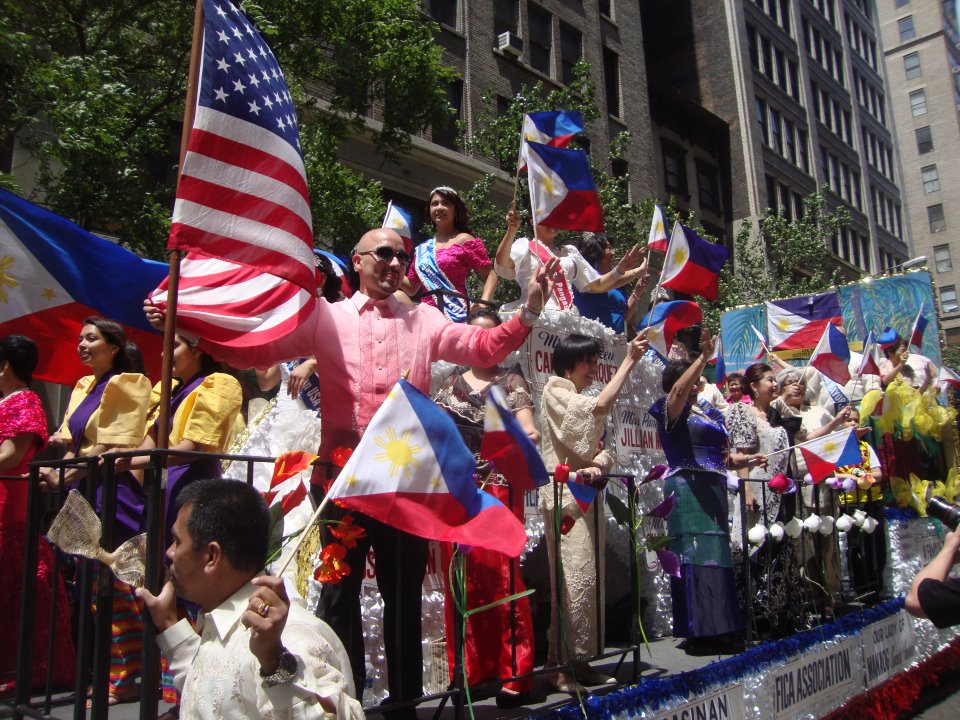 Posted: Jun 03, 2012 9:33 PM EDT

Updated: Jun 03, 2012 9:33 PM EDT

By MYFOX NEW YORK STAFF

The biggest celebration of Philippine independence outside of the Philippines took place on Madison Avenue Sunday afternoon.

The Independence Day celebration included a cultural show, a street fair and a parade. Money was also raised for charity projects on the U.S. and the Philippines.

The parade route went from 24th Street to 40th Street on Madison Avenue.    

Philippine Ambassador to the United States  Hon. Jose L. Quisia .


KoR NJC Elects New Board

- Board Elects Officers

Of the active members of the chapter, 29 attended the last meeting held at Victory Restaurant on Newark Avenue, Jersey City last May 29 and elected a new set of board members.

An extract from the minutes of meeting released by Joey Mayo, Pursuivant, revealed the new board  composed of, and who selected among themselves the new set of officers for 2012-2014.

Chapter Commander – Sir Domingo Jun Hornilla

Deputy Chapter Commander – Sir Judge Victor Sison

Chancellor – Sir Ed Tololza

Pursuivant – Sir Joey Mayo

Exchequer – Sir Gabriel Kaluag

Archivist – Sir Fiorell Salvo

Auditor – Sir Gali Munar

Deputy Exchequer – Sir Walter Romano

Deputy Pursuivant – Sir Juan Perez

Other subjects were also discussed like, the treasurer's report, the 4th Par Excellence Award, community involvements, and the US Regional Assembly Conference in Honolulu, Hawaii this coming September 1 to 3, 2012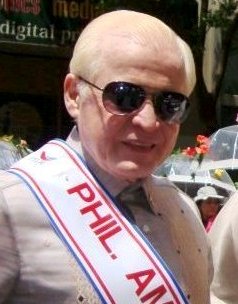 Chapter Commander Resigns

After weeks of holding the office

Sir Domingo "Jun" Hornilla resigned after only a few weeks in the office, No substantial reason was given except by saying that his family obligations and health compelled him to make such decision. The announcement was made in a special board meeting held at the residence of Sir Benrome Abao in Jersey City.

Acting as Chapter Commander Pro-tempore, Sir Ed Toloza immediately called for a special board meeting to face head-on the challenge. The move was in accordance with the By-Laws. During the urgent meeting, Sir Gali Munar was unanimously elected to take the vacated office. He was immediately sworn-in as Chapter Commander effective October 19, 2012. 

The resignation of Sir Jun Hornilla as chapter commander and Gabriel Kaluag as treasurer were formally accepted by the board effective November 16, 2012. Kaluag gave his work load as reason for resigning.

In that same meeting (held November 16), other appointments were made.

Sir Gali, the new chapter commander announced appointment of the following to fill-up the vacant board positions as follows:

a) Sir George Esguerra, Treasurer – replacing Sir Gabriel Caluag. Swearing in was conducted immediately after approval and confirmation by the members of the trustees present. Officiating officer was Sir Judge Victor Sison.

b) Sir Tony Figueroa, Auditor – replacing Sir Gali Munar who was elected to the office of the chapter commander.

Other matters taken were:

- Creation of permanent and standing committees. All members of the board shall hold committee chairmanship to help the executive committee as follows:

a) Executive – Gali Munar

b) Ways and Means – Walter Romano

c) Documentation – Fiorel Salvo

d) Education – Ed Toloza

e) Finance – Tony Figueroa

f)  Fund Raising –

g) Membership – Victor Sison

h) Publicity – Joey Mayo

i) Rites & Ceremony - Juan Perez